Mercury® MerCruiser®
Inboards
One size doesn't fit all
Proven technology, rock-solid reliability and an unbeatable combination of performance and fuel efficiency.
HP / kW 425 / 317
Maximum RPM (WOT) 4400 - 4800
Engine type V8
Displacement (L) 8.2
Fuel delivery system Multi-point Electronic Fuel Injection (MPI), Sequential Fuel Injection with DTS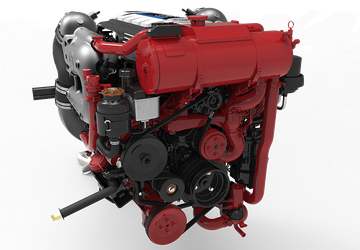 Corrosion Protection.
The freshwater closed-cooling system (standard) dramatically limits potential corrosion. In fact, Mercury® is so bullish about the anti-corrosion technology built into these engines, we offer a standard four-year limited corrosion warranty in addition to the three-year limited factory-backed warranty.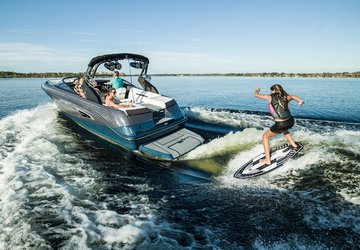 Joystick Piloting for Inboards.
The only joystick piloting system that's compatible with gasoline or diesel inboard and tow sport engines.
The only joystick piloting system for single-inboard boats.
Many features available to make your tow sport adventures even more amazing - click here to find out more!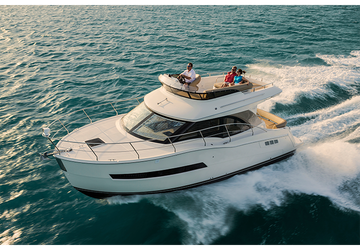 Fuel-Efficient.
The Mercury MerCruiser 6.2L offers exceptional fuel efficiency. Wide band oxygen sensors continuously monitor oxygen levels, which enables the engine control module to deliver precisely the correct amount of fuel. The result is fuel economy that stretches your boat's range and your dollar.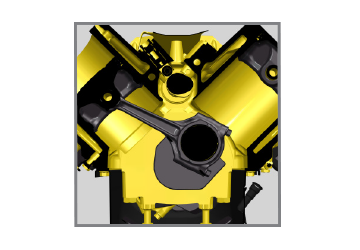 Power & Performance.
High-displacement volume and premium MPI fuel injection combine to deliver outstanding acceleration, instant planing and smooth performance throughout the rpm band. Mercury® SmartCraft® Digital Throttle & Shift is standard, providing precision throttle response and effortless steering.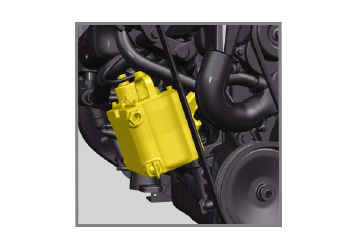 Durable & Reliable.
Mercury's Engine Guardian continually monitors critical sensors for any sign of a problem and immediately takes action, while the water-cooled Cool Fuel delivery system on the 8.2L Inboard engine prevents vapor lock. Rugged construction, including stainless-steel exhaust, ensures long-term, hassle-free operation.
Specifications
Mercury® MerCruiser®: Inboards