Back to Dockline
16 Jun 2022
A Family Of Digital Nomads sailing across the world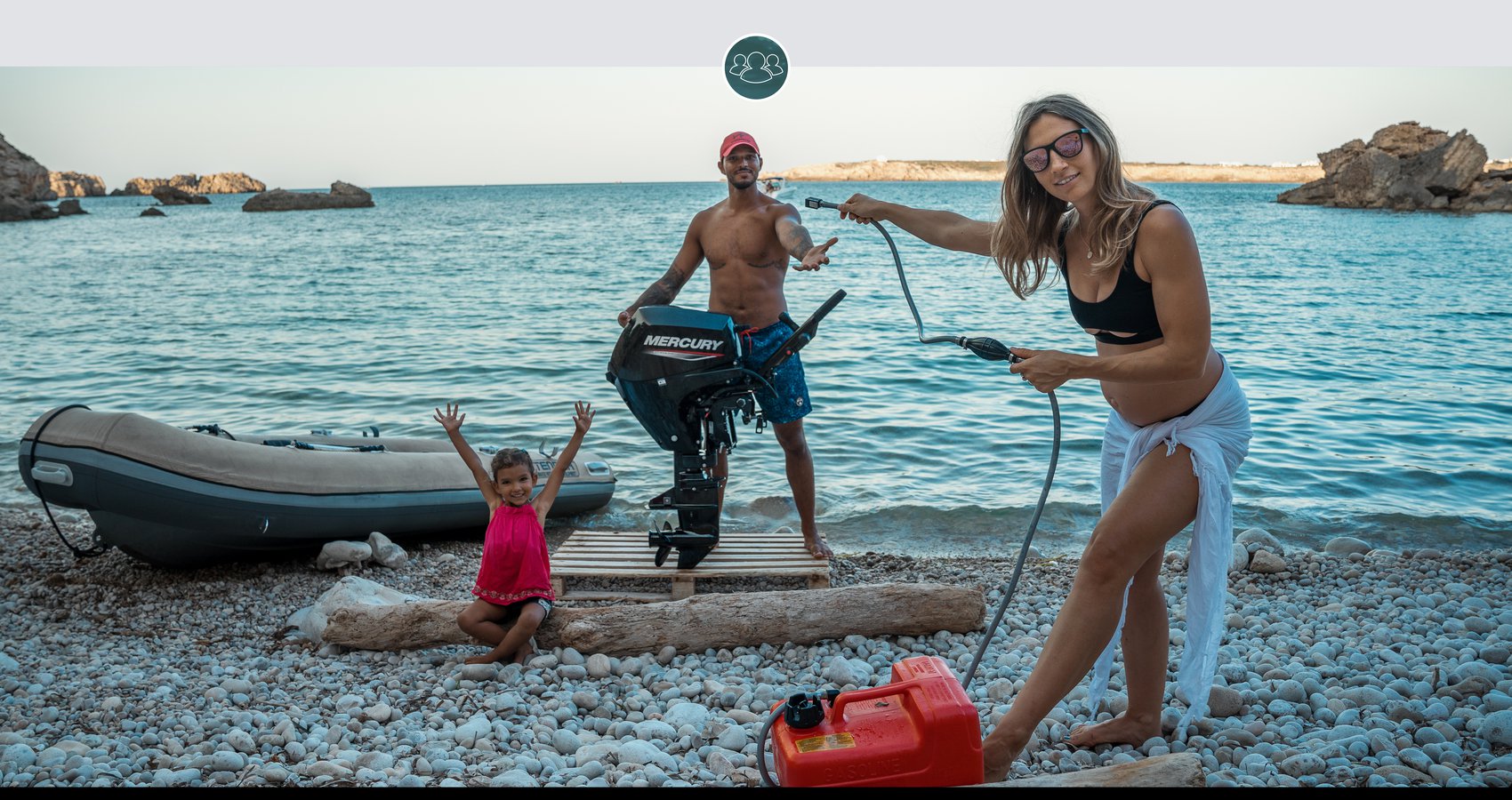 Mercury Marine has signed a partnership with Sailing Nomad Citizen, a Youtube channel that document the sailing adventures of Dani, Marvin and their two children, Tara and Soan. In two years, the Nomad Citizen videos have accumulated over 3 million views. The channel is currently followed by more than 23,000 subscribers on YouTube. 12,000 subscribers also follow them on Instagram.
One day, they chose to leave everything behind. They bought a sailboat to go around the world. Since then, they have been traveling the seas and oceans and sharing their story with a growing community.
Sailing Nomad Citizen Socials: Youtube - Instagram - Facebook
Meet the Sailing Nomads
Dani, born in Yugoslavia, fled the war at the age of 11 to Hungary where she studied and settled in France as a dentist. Free, creative, and loves challenge. She is the one who shoots all the videos and photos for their social channels
Marvin, originally from Reunion Island and Brittany, spent 6 years as an officer in the Navy, before starting his own business. He now manages remote CrossFit gyms and shares his passion for sports and the oceans with his family.
Tara, their first child, 3 years old, speaks French, Serbian and English. Very intelligent and is eager to learn and participate in all activities on board the boat.
Finally, in 2022 their second child Soan was born, which means its time for a bigger boat!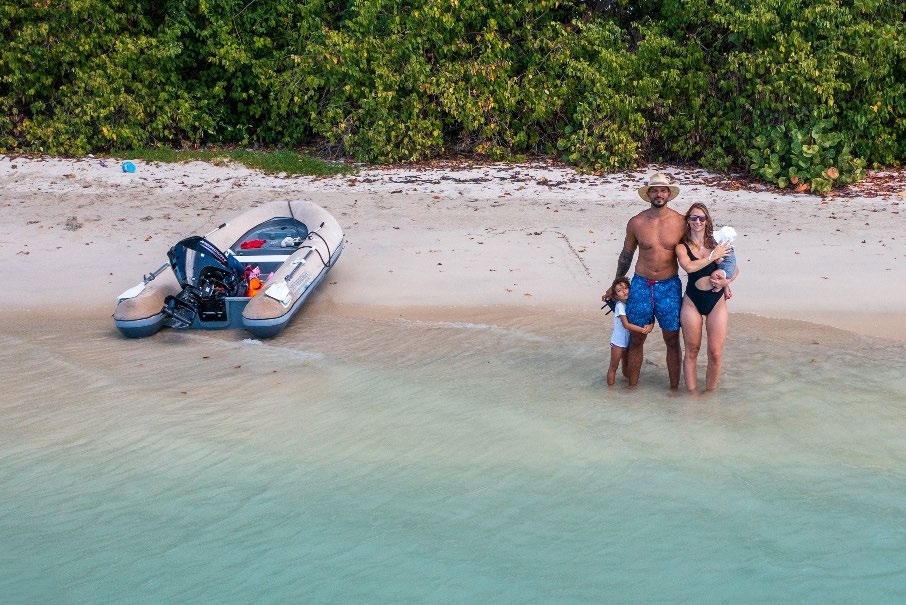 Adventures with Mercury
To aid their adventures Mercury provided Sailing Nomad Citizen with a reliable engine of the latest generation. Additionally with Mercury's worldwide support, they can expect top of the line service wherever they go.
Sailing Nomad Citizen specifically chose the F20 MLH EFI portable outboard, for its many advantages. Its electronic fuel injection system allows for quick start-up, and immediate and smooth acceleration. The multifunction tiller is ergonomic, ambidextrous and easily adjustable. The twin-cylinder block (333 cc), produces exceptional torque and optimal acceleration. It's light (45 kg) offering better portability and increased performance. More power, less weight for better lift and higher top speed. Finally, its design, inspired by the strongest engines (V6 and V8) for which Mercury is renowned today.