A lightweight option for commercial needs
Durable and fuel-efficient, yet strong enough to push heavy loads.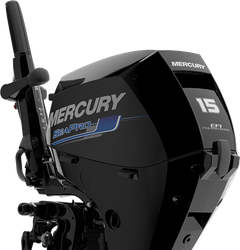 Got a job to do?
The new Mercury 15hp SeaPro commercial outboard delivers awesome torque to push heavy loads, comes standard with a new durable and ergonomic tiller handle, and uses significantly less fuel than traditional two-strokes. It's super protected against corrosion with four serviceable anodes, including one in the cylinder block, and is designed for quick, easy and clean maintenance. And the whole package is lightweight, starting at 105 pounds (47.5 kilograms).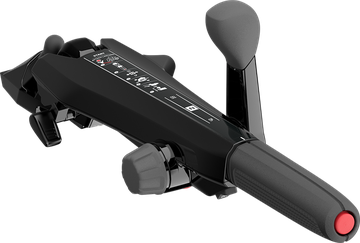 All New Tiller Handle
The new tiller makes work easier with a long handle (22.75 inch or 58 cm) that provides more steering comfort and is simple to operate. A forward-mounted shift lever simplifies shifting, and a stop button on the throttle grip provides quick shutdowns. Long runs are less fatiguing with a throttle tension knob that lets you dial in and hold speed. You can also adjust the tiller angle both side-to-side and vertically, placing the tiller exactly where you want it for a more comfortable ride.
Documents
Brochures
Take a deeper dive into what makes Mercury outboards stand apart with detailed information on each motor and the features that make them unique.