Mercury News
13 Dec 2018
Mercury Marine earns eighth consecutive Green Masters designation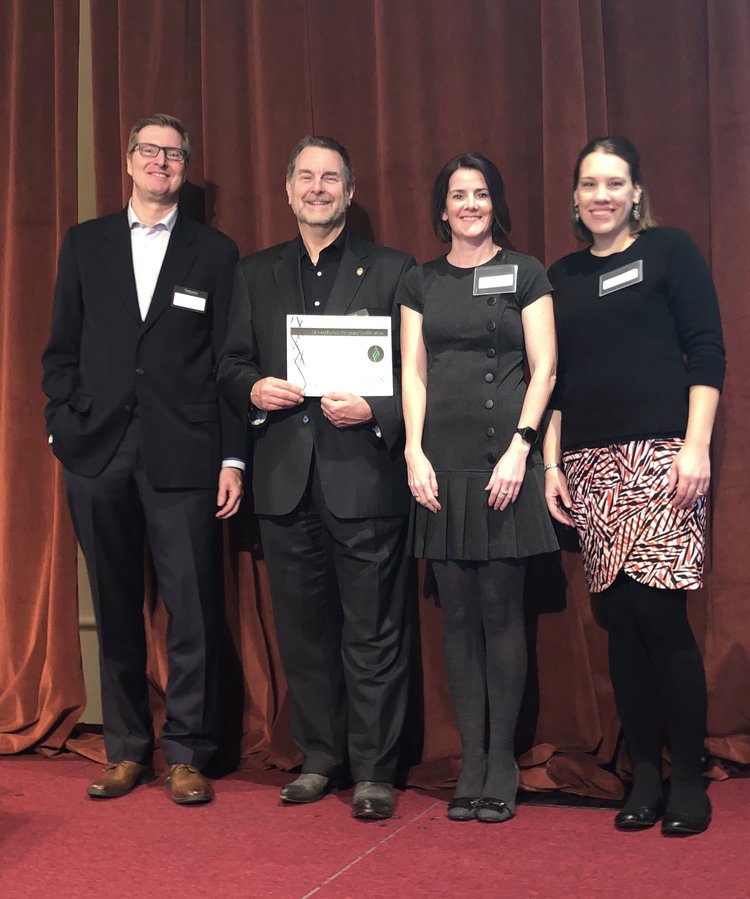 Madison, Wis. — For the eighth consecutive year, Mercury Marine has earned a "Green Masters" designation from the Wisconsin Sustainable Business Council, presented at an event today in Madison. Once again, this year, Mercury achieved a score within the top 20 percent of all applicants with a score well above the minimum requirements needed to earn the designation.
The Green Master Program measures companies on a broad range of sustainability issues ranging from energy and water conservation to waste management, community outreach and education. In addition, companies are measured on transportation, supply chain, workforce and governance.
"We are honored to earn a Green Masters designation for the eighth consecutive year. Sustainability is one of our core fundamental values at Mercury Marine. It's not unique to one location, but rather a focus of our entire global enterprise," said John Pfeifer, Mercury Marine president. "For us, sustainability is vital to our long-term success as we set out to pursue our business objectives and lead the global marine industry and the state of Wisconsin."
Mercury Marine recently released its 2018 Sustainability Report and supporting video which details the company's progress towards its key pillars of energy, environment, products and people.
The report highlights fuel-efficient products, water and energy conservation milestones and features a brand-new solar panel roof at Mercury's EMEA headquarters. Additionally, the report shows that, in each of the major categories of its sustainability initiative, Mercury has met or exceeded its goals.
"We are in business because we want to make people's experience on the water the absolute best it can be, but that's not the only reason we are in business," said Pfeifer. "We think we have a responsibility at Mercury; we don't just want to be a marine propulsion business, we want to be a socially responsible business that makes communities around the world better because we are there. Using the triple bottom line model as a guide, we can focus our strategy on its three dimensions of performance: social, environmental and financial."
Mercury's sustainability mission is led by four clearly defined pillars that drive its strategy:
Energy: Achieving greater energy efficiency by implementing energy-reducing projects, promoting best practices in energy management and employing new energy technologies.
Environment: Preserving the natural places where customers use Mercury products for work and play; decreasing the use of natural resources through conservation, redeployment and recycling; and returning purified resources to the planet whenever possible.
Product: Minimizing engines' impact on water, land and air — recognizing the need for an unspoiled environment in which to live and enjoy Mercury Marine products.
People: Helping people who relate with Mercury Marine — employees, partners, customers and the communities where Mercury operates — to enjoy happier, healthier, and more fulfilling lives.