200 hp OptiMax® Sport Jet
Get Where You Need, Worry-free
Engineered for maximum maneuverability.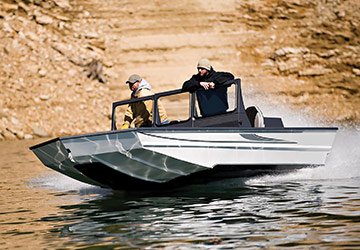 Your Best Running Buddy.
The Mercury SportJet features award-winning technology. Instant turn-key starting. Smoke-free operation. Outstanding fuel economy and engine power. Mercury offers three different grate options. Customise your jet outboard for your individual boating experience. From weedy areas to rocky river bottoms, Mercury has you covered. Less work at the dock. More fun on the water.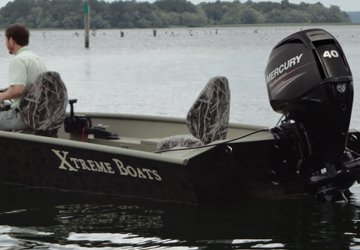 Go Where Others Can't.
The Mercury SportJet is the perfect power option for getting into the shallows. Uniquely engineered for unparalleled maneuverability. No props. No skegs. No snags on underwater obstructions. Move easily into areas that other boats can't get near. And with various horsepower options, it can take you a lot farther than secluded fishing holes. Skiing, tubing, wakeboarding. These jets can do it all. The ultimate blend of power, simplicity, and fun.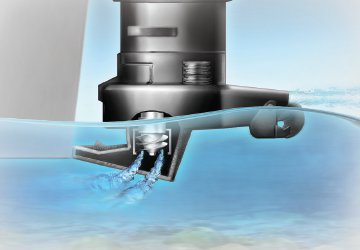 Jet Advantages.
Water is drawn into the unit through the intake grill by an impeller, driven directly by the engine driveshaft. The water is then forced at high pressure through an outlet nozzle, creating thrust that drives the boat forward. To obtain reverse, a gate lifts into position over the outlet re-directing the pressure stream in the opposite direction.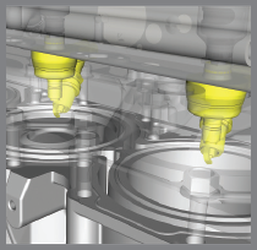 SportJet power.
The Mercury® SportJet® drive features a 200hp V6 Direct Fuel Injection (DFI) OptiMax engine for instant turnkey starting, no-smoke operation, outstanding fuel economy and excellent power. The Mercury SportJet has a self-draining cooling system for ease of maintenance.