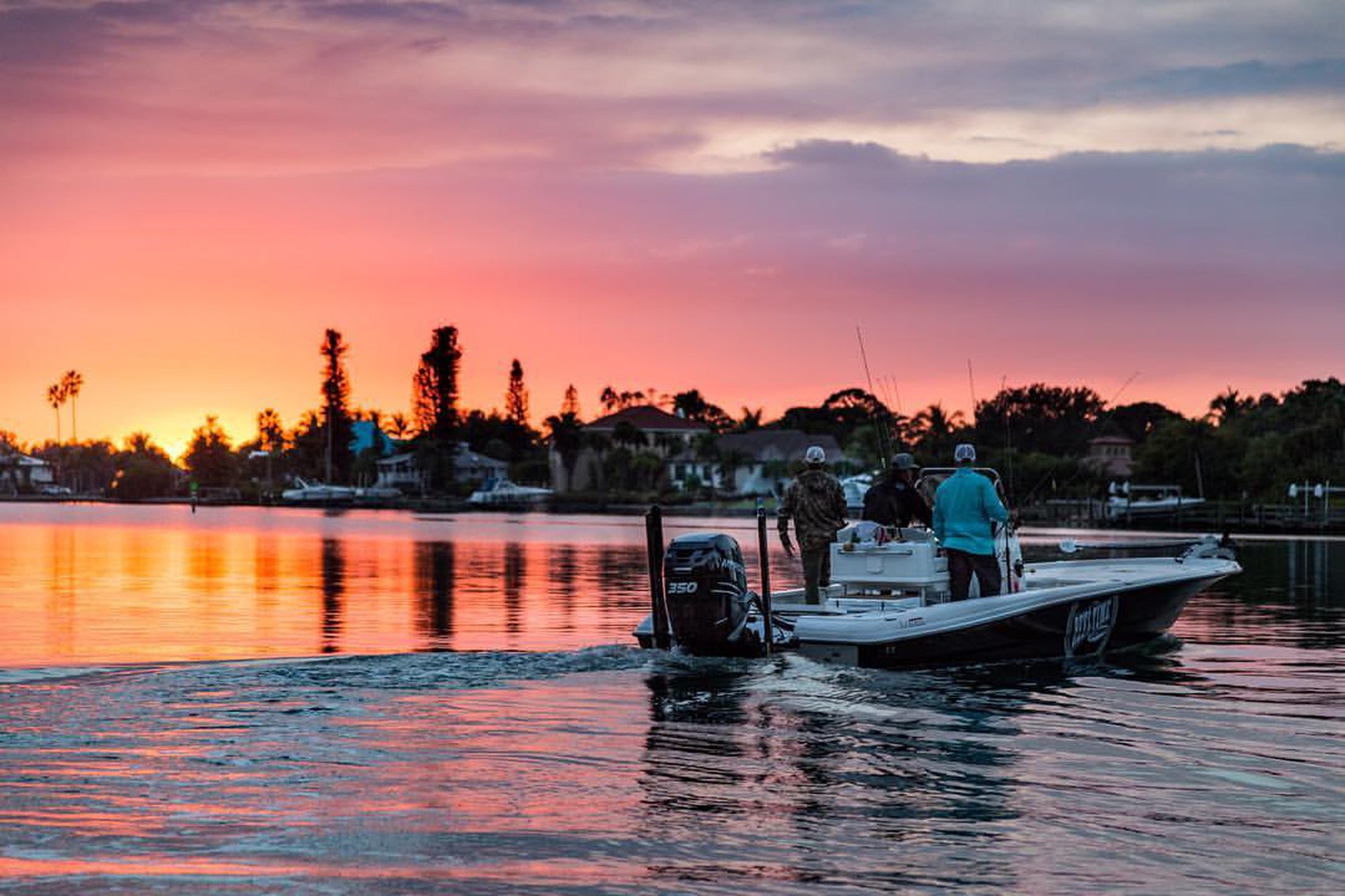 Captain George Gozdz, host of Reel Time Florida Sportsman TV, was looking to take his new Triton 260LTS powered by a 350hp Verado out for an adventure. The adventure turned out to be a nearly 515-mile trek from Stuart, Florida, to Tampa and back – a trip that took him through the Lake Okeechobee Waterway system.
Being equipped with two Raymarine multi-function displays, including Evolution autopilot, allowed Gozdz to cross through the state with ease.
"Most of the trip was pretty much a wide open run so I settled in most of the time at a comfortable 35-40 mph cruise speed and was burning an impressive 3.3- 3.8 mpg," said Gozdz. "The trip ended up taking us just under 20 hours and we logged nearly 515 miles. Fuel burn total was 162.7 gallons for an average of the whole trip being just over three miles per gallon."
Gozdz has been a member of Mercury's Pro Staff for several years. The Florida captain has always run boats powered by Mercury, including three trips in a bay boat to the Bahamas, but says this trip was different because of the reliability and extra power provided by his 350 Verado.
"I actually had ordered a 300 but saw the 350 at the Miami show and changed my order on the spot," said Gozdz. "The ability to stretch the warranty out to five years was a big selling point for me as well."
"My boat is not only for pleasure, it's how I make a living. I guide full time and I have never lost out on a charter because of a breakdown. I trust my motor more than I trust most people and I know it will get me home safe from journeys like the one I took to Tampa. This is my fourth Verado and I've been completely satisfied with everyone I've owned."