Back to Dockline
18 Jul 2018
Skeptical about grilling lobster? This recipe will make you think differently!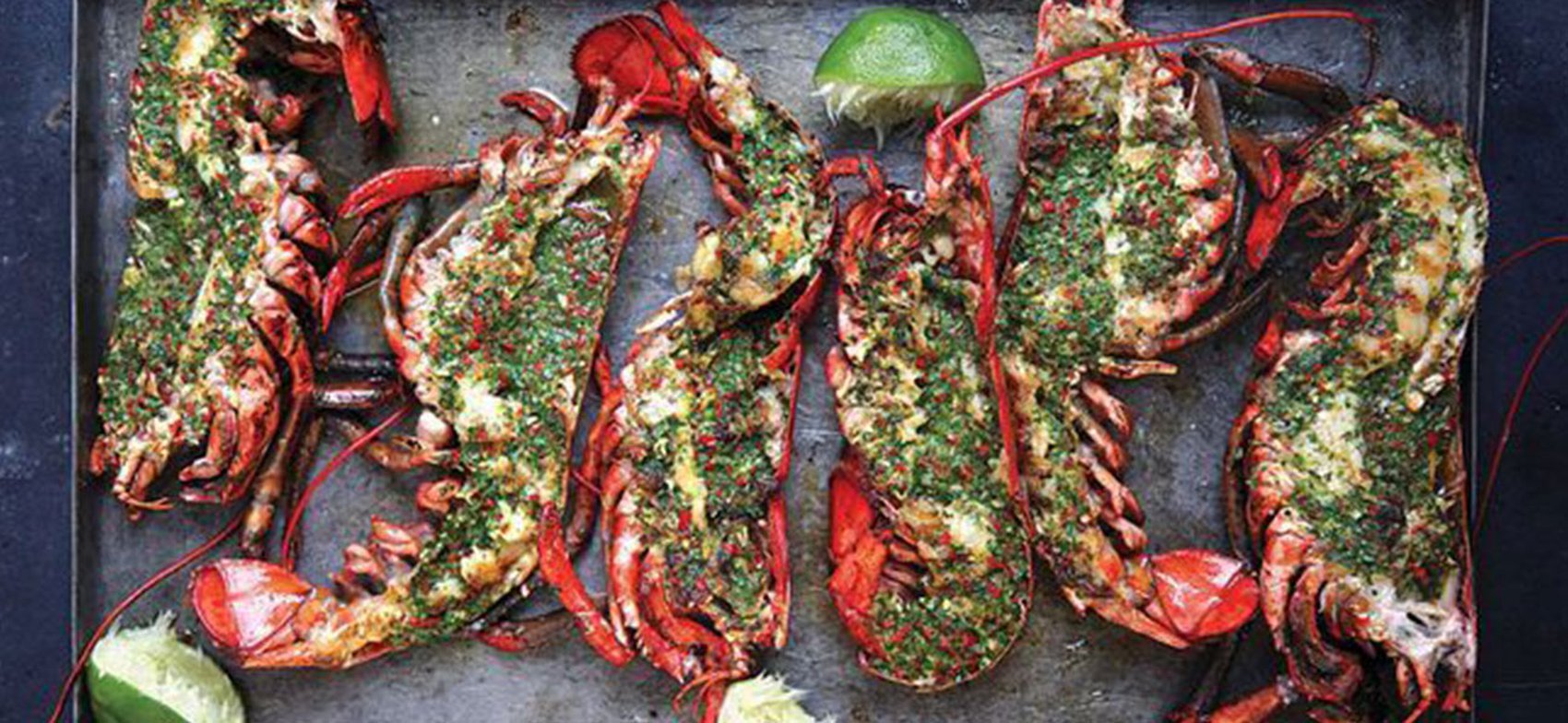 Summer. The sun is shining, the water is perfect, and our smiles are always just a little bigger. It's arguably one of our favorite times of the year, but more importantly, the best time to do one of our favorite activities—grill. So, invite some friends over, gas up the grill, and get most of the beautiful weather with this simple, mouthwatering recipe for grilled lobster with cilantro-chile butter courtesy of Saveur.com.
Ingredients:
4 oz. unsalted butter, softened
3 tbsp. minced cilantro
4 Fresno or Holland chiles, stemmed, seeded, and minced
1 lime, zested and quartered
2 (2-lb.) live lobsters
1⁄4 cup extra-virgin olive oil
Kosher salt and freshly ground black pepper, to taste
Preparation:
In a small bowl, stir together butter, cilantro, chiles, and lime zest, and set aside. Using a heavy cleaver, split each lobster in half lengthwise through its head and tail. Scoop out and discard the yellow-green innards and cut off the claws. Transfer the lobster halves, shell side down, to a baking sheet. Next, crack the lobster claws, and transfer them to the baking sheet. Drizzle lobster halves and claws with oil and season with salt and pepper.
Build a medium-hot fire in a charcoal grill or heat a gas grill to medium-high. (Alternatively, heat a 12" cast-iron grill pan over medium-high heat.) Place lobster halves (flesh side down) and claws on the grill and cook for 5 minutes. Turn over lobster halves and claws and spread each with some of the cilantro–chile butter; continue cooking until cooked through, about 3 minutes more. Serve with lime wedges.
For more recipes like this one, visit Saveur.com.