Adventure
Seek Out Adventure
Rugged construction. Serious features. Fishing to backwater birding. Pure outdoors, starting with the color green.
Fabric Haku PVC
Color Green
Overall length 365 cm
Load capacity 750 kg
Maximum horsepower 25
Floor type Rigid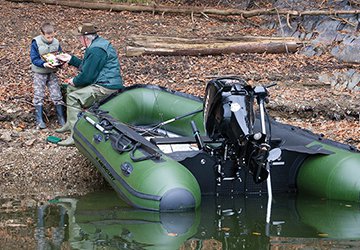 Versatile. Robust. Ready.
The Adventure series. Made for nature lovers and outdoor types. Built strong for rough conditions. Perfectly adapted for thrills on the water.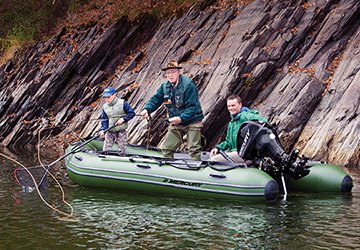 Conquer the Outdoors
An exceptionally resistant aluminum floor comes standard. Rounded cones maximize the interior. So nothing gets in the way of your and your adventure.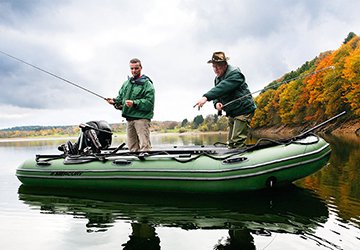 Has Your Back
Fishing, scuba diving, hunting. You name it. The Adventure series is a partner you can rely on. Every time. High-resistance composite flooring. PVC Haku® fabric. Making it as tough as it is powerful.
Haku is a trademark of Mehler Engineered Products GmbH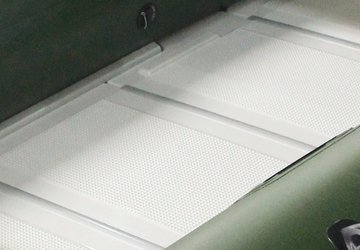 Enduro - Fiber-Reinforced Polymer
Our Sport and Adventure models are equipped with a sectional fiber-reinforced polymer (FRP) floor. They offer the following advantages: waterproof, no degradation, long-lasting, buoyant, lower cost than an aluminium floorboard.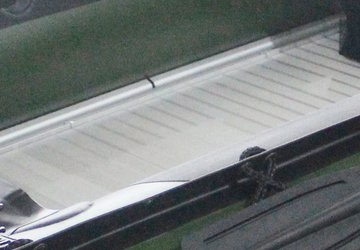 Aluminum
Our Heavy Duty, Adventure XS and Sport XS models incorporate reinforced aluminium floorboard. The aluminium floorboards are easily installed and provide great stability. along with toughness. The aluminium floor provides a non-slip surface to enhance your traction in wet and slick conditions. These are highly resistant and suited for high demanding applications or extensive use.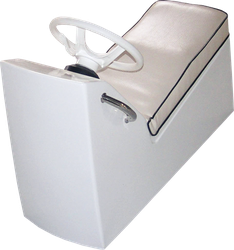 Jockey Junior
Width: 35 cm
Length: 110 cm
Height: 66 cm
Weight: 27 kg
Sport 365 XS, 415 XS
Adventure 365 XS, 415 XS, 470 XS
Heavy Duty 365 XS, 415 XS, 470 XS
Ocean Runner 290, 340, 420
Dynamic 300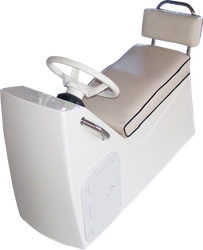 Jockey Sport
Width: 38 cm
Length: 120.5 cm 
Height: 76 cm
Weight: 33 kg
Sport 415 XS, 470 XS
Adventure 415 XS, 470 XS
Heavy Duty 415 XS, 470 XS
Ocean Runner 340, 420, 460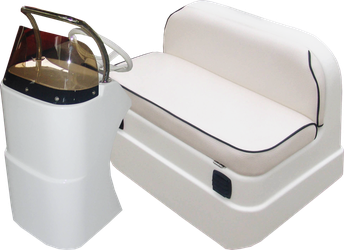 Pack Comfort
Console:
Width: 46.5 cm
Length: 43 cm
Height: 102 cm
Weight: 22.5kg
Seat:
Width: 85 cm
Length: 57 cm  
Height: 63 cm
Weight: 21 kg
Sport 415 XS, 470 XS
Adventure 415 XS, 470 XS
Heavy Duty 415 XS, 470 XS
Ocean Runner 420, 460