Back to Dockline
20 May 2021
This boat safety checklist will help you equip your vessel with the gear to protect you and your passengers.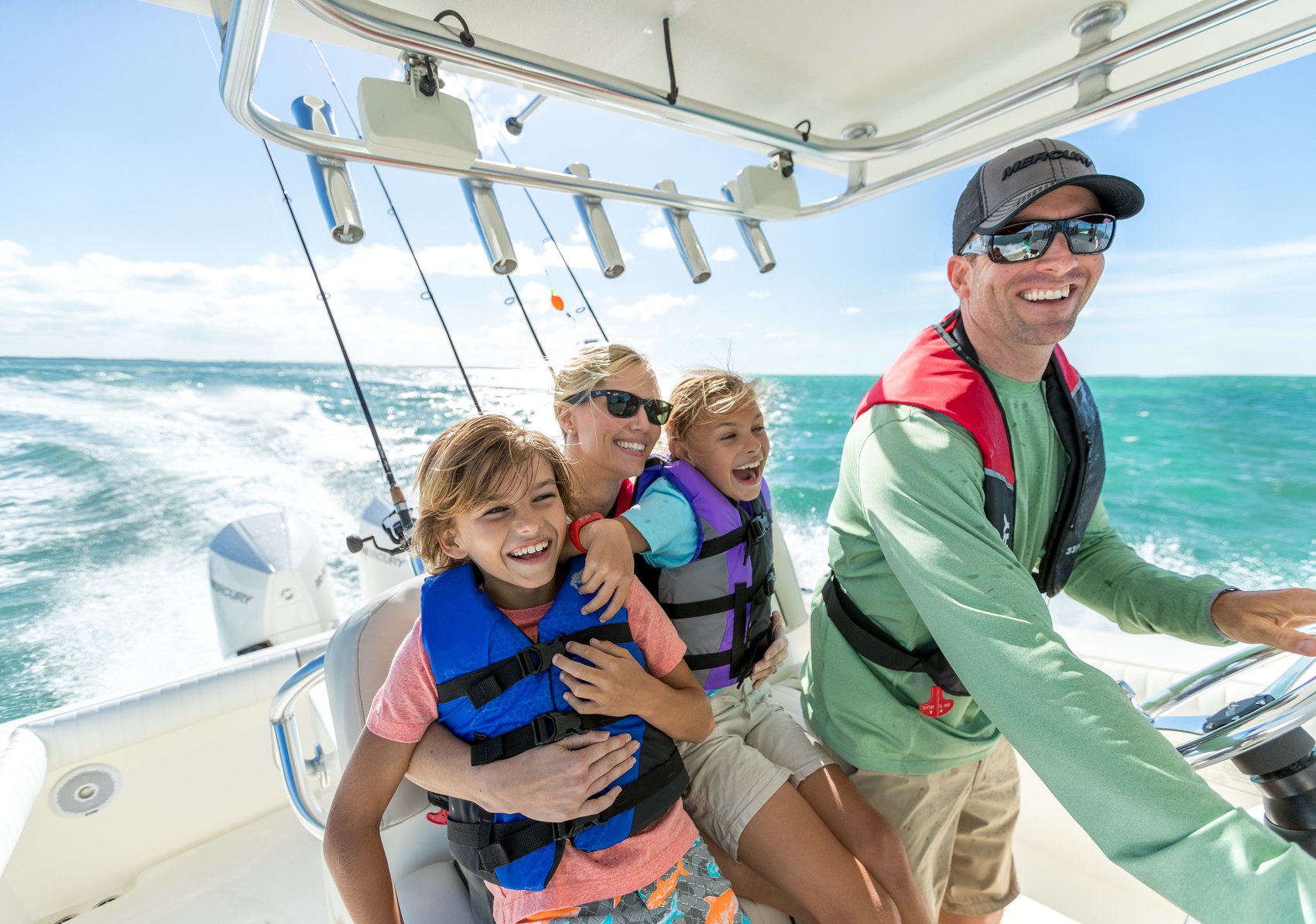 Ah, the lake life. Spending your summer vacation at or on the water is a pastime that's popular worldwide. But more than 19,000 boating accidents happen every year in Europe, many of which are small vessels like personal watercrafts and pleasure crafts. It emphasizes the need to stay safe while enjoying a cruise on the many lakes and rivers available to you. 

What boating safety equipment should you have on-board when you're on the water? This boat safety checklist will help you equip your vessel with the gear to protect you and your passengers.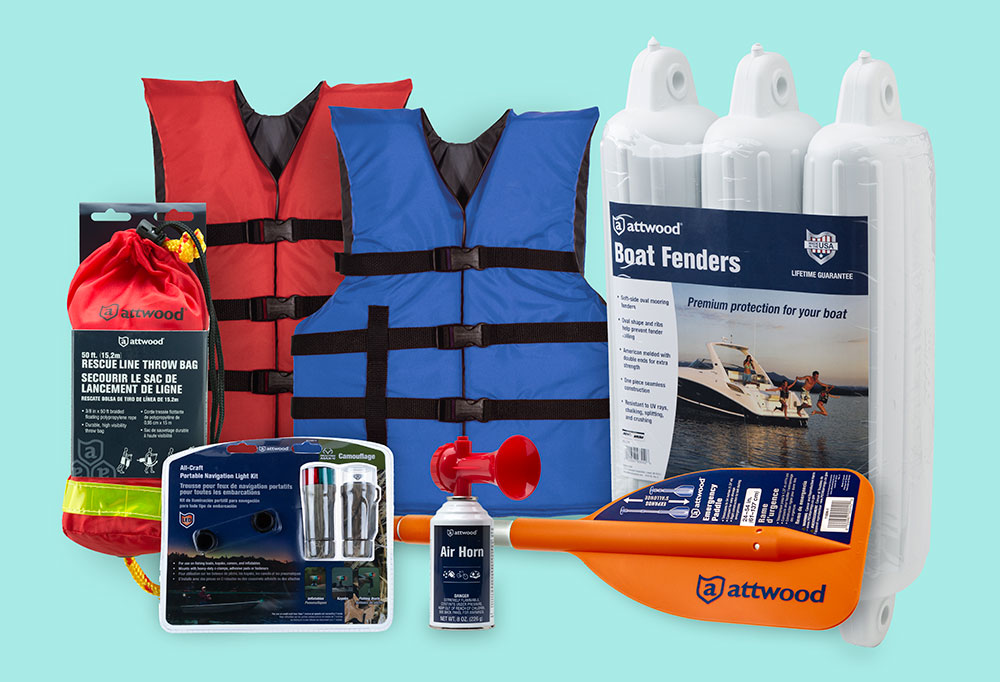 Wearable personal flotation device
In a boating accident, injuries are similar to not wearing a seatbelt in a car crash. If you have a head injury, a broken limb, or you're knocked unconscious, will you be able to keep your head above water? While hoping it never happens, always be prepared for the worst-case scenario by wearing a personal flotation device (PFD), otherwise known as a lifejacket. It may not be mandatory by law, but it's certainly a best practice while boating or riding a personal watercraft.
Fire extinguisher
Ironically, a boat fire is one of the absolute worst nightmares you can encounter, despite being surrounded by water. That's because it's often either a hard-to-control electrical or fuel fire. A certified fire extinguisher should be kept onboard your boat or PWC at all times in the event you see smoke or flames.
Sound signal
If you've run aground somewhere or you're having engine troubles, signaling nearby boaters could be a struggle. You should always have a device that can draw attention to you and your circumstances, whether it's an airhorn, a whistle, or your boat's horn.
Lights for night operation
If you've ever boated after sunset, you know how difficult it can be to see in the pitch-black night. Help others see where you are by using night lights both bow and stern. Your boat or PWC should also be equipped with a green starboard-side light and a red port-side light to help other vessels see your position in the water.
Other safety equipment to consider keeping on your boat or PWC include:
A first aid kit with common medical supplies
Paddles or oars
A bucket to bail in the event of a leak
Conical wooden plugs to fight against water ingress
GPS navigation and mapping
And, of course, your mobile phone to reach out for help if you have signal
Make sure you comply with the local Coast Guard safety equipment requirements, as they will differ from region to region.
Throwable flotation device
It's fun to be boating, and a slight miscalculation when approaching a wave or wake can shake up you and your passengers. Someone might even fall overboard. If that happens, it's essential to get them out of the water quickly. Throw them a horse buoy connected to a lifeline so you can help control their movements and keep them close until you can get them back on board.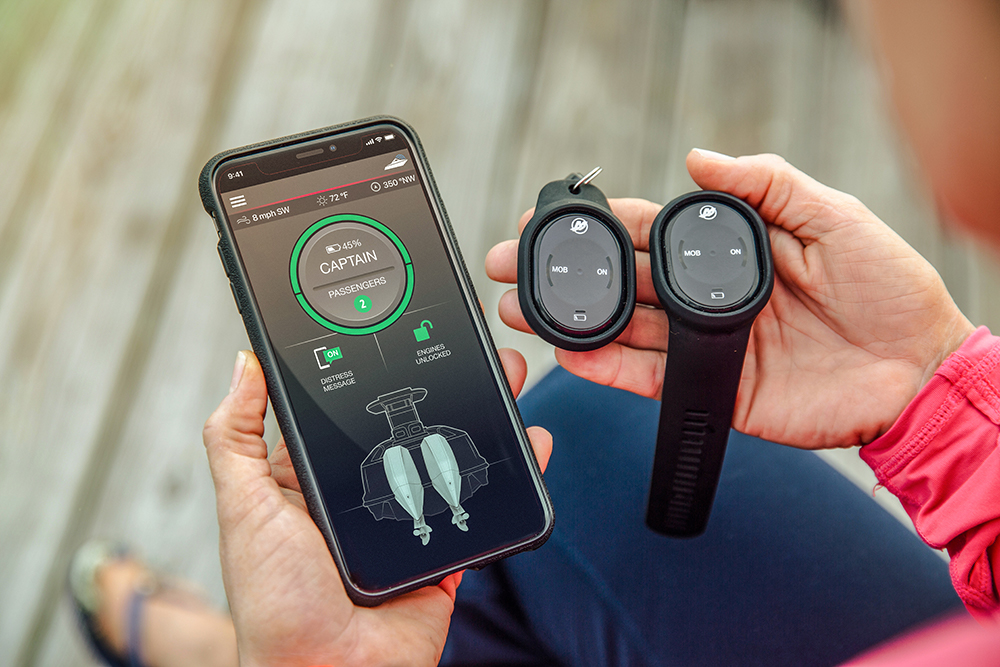 MOB alarm
In the event you're thrown from the boat, where will your vessel end up? Will it turn in circles, head toward shore, or out into the open water? A wearable 'man overboard' (MOB) alarm from 1st Mate can immediately shut down the engine, broadcast your position, and alert emergency responders for a quick rescue. It's a piece of safety equipment you should consider equipping you and your boat with.
1st Mate has been developed with Mercury Marine to keep you and your vessel safe and secure on the water. From a MOB alarm to an anti-theft device, discover how 1st Mate's features integrate with your Mercury SmartCraft engine to keep you safe.
Locate a Mercury Marine dealer near you to buy the 1st Mate Safety and Security system now.