Ocean Runner
For the Ultimate in Family Fun
A step up with its stepped fiberglass V-hull for superior handling. Made for bigger water, bigger engines.
Fabric Haku PVC
Color White
CE Design Category C
Overall length 460 cm
Overall beam 192 cm
Inside length 340 cm
Inside beam 98 cm
Tube diameter 50 cm
Load capacity 900 kg
Maximum engine weight 130 kg
Maximum horsepower 60
Minimum horsepower 20
Passenger capacity (PVC) 9
Number of air chambers 5
Weight (PVC) 127 kg
Bagged dimensions 390 cm x 122 cm x 68 cm
Inflatable keel No
Inflatable floor No
Floor material Fibreglass
Floor type Rigid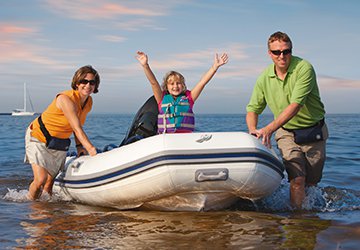 Performance-engineered
A stepped fiberglass V-hull for enhanced maneuverability and a stable inflatable tube make the Ocean Runner one of the best rigid bottoms in its class.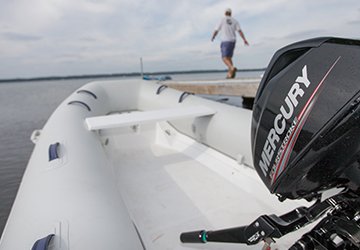 Flex Some Muscle
The strong hull and transom are engineered to manage the serious horsepower behind Mercury® FourStroke engines. Giving durable design, tight handling, and outright performance that will blow you away.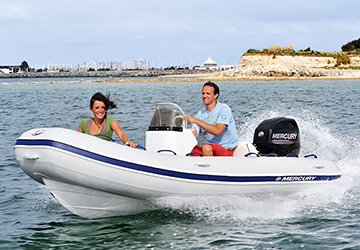 Show-Off
The bright, aggressive styling will catch your eye. The performance will make you catch your breath. An integrated, securable bow locker and spacious interior make fashion of function.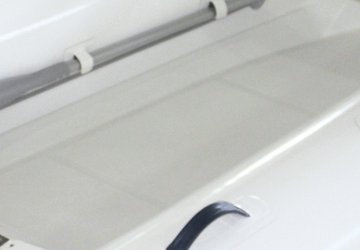 Rigid Hull Floor
Our Ocean Runner and new Dynamic RIBs offer a fiberglass hull which incorporates a stable and firm deck. The fiberglass floor allows the stability and performance you expect while maintaining the overall low weight of the boat. This design offers total boating pleasure and increased safety. To ensure safety while entering/exiting the boat, the fiberglass floor has a non-skid deck to eliminate the slippery conditions of water activities.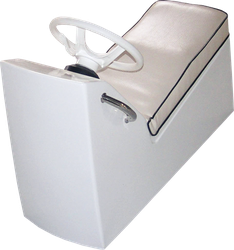 Jockey Junior
Width: 35 cm
Length: 110 cm
Height: 66 cm
Weight: 27 kg
Sport 365 XS, 415 XS
Adventure 365 XS, 415 XS, 470 XS
Heavy Duty 365 XS, 415 XS, 470 XS
Ocean Runner 290, 340, 420
Dynamic 300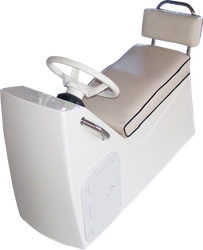 Jockey Sport
Width: 38 cm
Length: 120.5 cm 
Height: 76 cm
Weight: 33 kg
Sport 415 XS, 470 XS
Adventure 415 XS, 470 XS
Heavy Duty 415 XS, 470 XS
Ocean Runner 340, 420, 460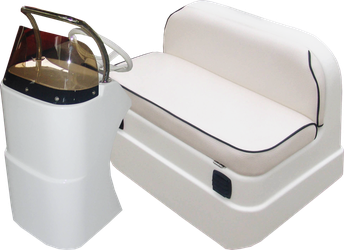 Pack Comfort
Console:
Width: 46.5 cm
Length: 43 cm
Height: 102 cm
Weight: 22.5kg
Seat:
Width: 85 cm
Length: 57 cm  
Height: 63 cm
Weight: 21 kg
Sport 415 XS, 470 XS
Adventure 415 XS, 470 XS
Heavy Duty 415 XS, 470 XS
Ocean Runner 420, 460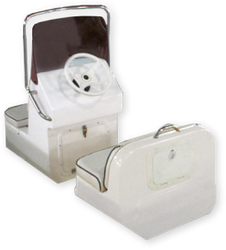 Pack Comfort - with new console JR-115
Console:
Width: 62 cm
Length: 80 cm
Height: 122 cm
Weight: 24.5 kg
Seat:
Width: 85 cm
Length: 57 cm
Height: 63 cm
Weight: 21 kg
Specifications
Ocean Runner