Single-Engine Controls
Side Mount
Quality. At your side.
Controls that work. Simply, reliably, year after year.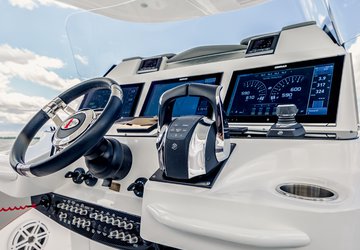 You're fully covered. Right down to the controls and gauges.
The outstanding warranty coverage on Mercury engines also extends to the controls and rigging components on your boat. If your builder or dealer uses genuine Mercury gauges and controls when installing the new engine on your boat, the warranty coverage for those rigging components now matches the total warranty of your engine. This means you could have up to an additional two years of control and rigging component coverage – based on the engine purchased.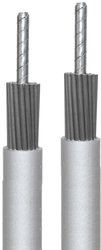 Throttle & Shift Cables for Mechanical Controls.
Available in a wide of range of construction types and lengths to match your boat, engine and your control station. Both digital and mechanical control options. For outboards, petrol and diesel sterndrives and inboards. Mercury® has the throttle and shift cables that work.
Other cables are solid core. Sounds good, but it isn't. Mercury cables have a flexible core. They're more forgiving in tight, difficult installations. And more capable of handling shift loads. The idea is to bend, not break. And keep you on the water, not in the shop.
The toughest people on cables are Mercury engineers. It's about finding the right materials. And putting them through the most rigorous tests. It's all about confidence. Every system totally behind you. Including your cables.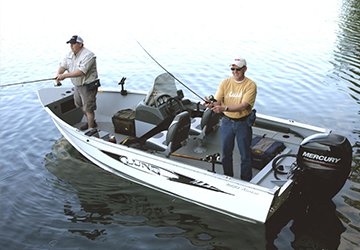 Comfort meet control.
Ergonomic, soft-grip handles for hours of quality time on the water. Warm-up lever for cold-weather starts. Key switch that doubles as a choke. Lanyard safety switch. Trim switch conveniently placed right in the handle.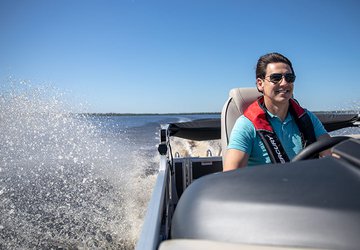 Superior control.
Compact, economical, single-unit "outside the wall" design.