Steering
Hydraulic Steering
Steering. Made easier.
Putting hydraulics to work. For you and your boating enjoyment.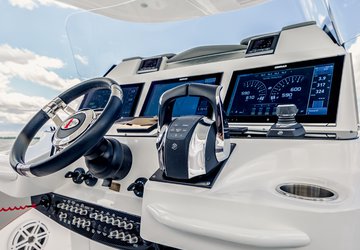 You're fully covered. Right down to the controls and gauges.
The outstanding warranty coverage on Mercury engines also extends to the controls and rigging components on your boat. If your builder or dealer uses genuine Mercury gauges and controls when installing the new engine on your boat, the warranty coverage for those rigging components now matches the total warranty of your engine. This means you could have up to an additional two years of control and rigging component coverage – based on the engine purchased.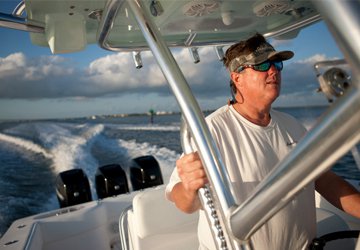 Performance to match your boat.
Three options let you tailor Mercury performance to your exact requirements. Smaller single-engine boat (150 hp and below)? Choose the basic system. Larger boat (150 hp and up) or dual-installation rig? Go heavy-duty. Routinely run your boat at 100 km/h and up? You'll want our high-speed, high-torque system. Its higher-pressure relief system and more-robust hoses are built to take the added stress.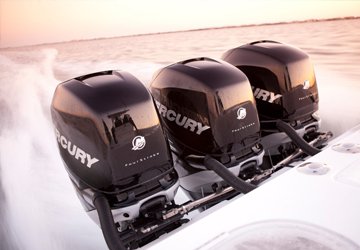 Reduces steering torque. And effort.
A special hydraulic cylinder and helm configuration combine to reduce pressure. Improves handling and comfort at high speeds. Available with all Mercury® outboards, 75 hp and up.