SeaPro – the right partner for the job
The new Mercury 200hp to 300hp SeaPro™ four-stroke outboards provide what you demand to get the job done – plenty of displacement, power, efficiency and durability. The impressive muscle of our new V8 4.6-liter and V6 3.4-liter powerheads is specifically designed for commercial duty and delivers our best-ever fuel economy. The one-two combination of ample torque and low weight makes these engines ideal for heavily loaded boats.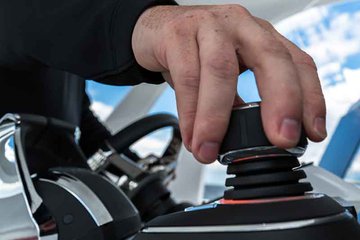 Available with Joystick Piloting
Joystick piloting is available on V6 3.4L 200hp SeaPro outboards with Digital Throttle & Shift (DTS). In addition to easy joystick docking and maneuvering, the system allows you to hold a boat in position, hold its heading, or even hold its position and heading simultaneously.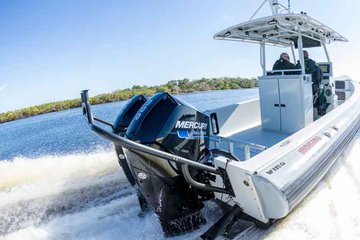 The Mercury Edge: Anti-corrosion protection
Mercury SeaPro four-stroke outboards offer superior protection against corrosion with the industry's lowest-copper aluminum alloy. And the life of critical components is extended with more stainless steel.