Single-Engine Controls
Quality. The single most important factor.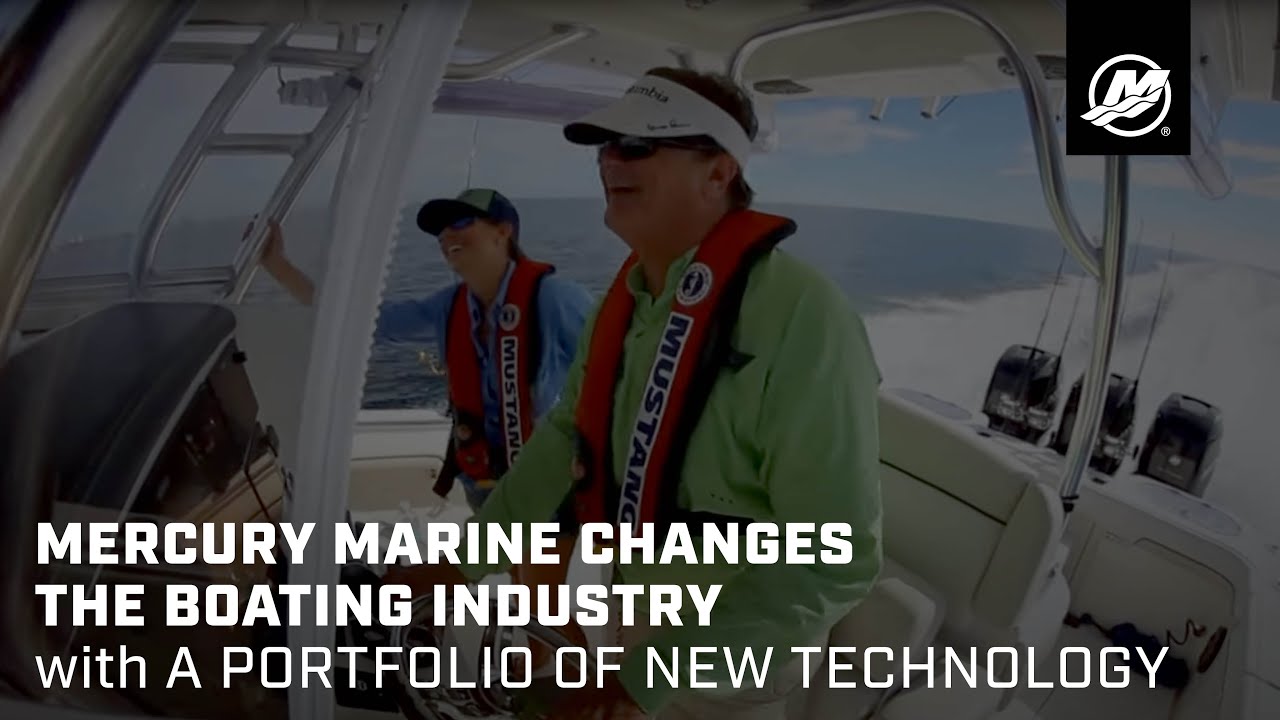 Mercury Marine changes the boating industry.
Marine engine technology has evolved. Mercury Marine continues to expand its outboard and marine engine technology. Mercury is leading the industry with boating innovations from Zeus joystick technology to VesselView displays, Joystick Piloting for Outboards, Active Trim, and Skyhook GPS digital anchoring. In 2016, Mercury introduced the VesselView Mobile app for iOS and Android, and an updated joystick and skyhook feature to its portfolio of technologies.
Mercury single-engine controls are engineered, built and tested for the long run.
Whatever your boat, you're covered.
Aluminium fishing, center-console, pontoon - whatever your boat, Mercury® is your single source for single-engine controls. An entire range of controls that fit perfectly the boat, the application, the helmsman. Choose from side mounts, flush/panel mounts, console mounts - with combined speed and trim functions and engine warmup. All pure Mercury. Inside and out.
Ergonomics. We've made it a science. 
Spend a whole day on the water, and you'll know how important it is. The feel, the control, the leverage of a well-designed throttle. And at Mercury, we overlook nothing. Things like soft-grip handles. Smooth internal mechanisms. Slim profiles. They work better. They feel better. They are better.
The digital difference. 
Many of the larger Mercury outboards are digitally compatible. So you've got SmartCraft® Digital Throttle & Shift (DTS), right at your fingertips. Smoother shifting. Quicker response. A whole new level of control for single-engine boats.
Controls and gauges that have to face the ultimate test - Mercury engineers.
Getting past a Mercury engineer is no easy task. There's lab testing. On-water testing. Race testing. Often up to 1000 total hours before the control or gauge is fully certified by Mercury Engineering. And worthy of your boat.
Effortless Control.
Mercury's patented Joystick Piloting System delivers 360 degree directional control. The Skyhook Digital Anchoring System holds your boat in a fixed position regardless of wind or current. Active Trim is the only auto-trimming program that uses GPS and speed. SmartCraft DTS (Digital Throttle & Shift) delivers precise and smooth handling with instant response and total control.
The power of SmartCraft®.
At your fingertips, and your command.
Joystick Piloting
Mercmonitor
SC1000 Speedometer
Moving Propeller Alert
Digital Throttle & Shift (DTS)
Vesselview
Matched to your boat. Your helm. Your life on the water.
You want the right engines on your boat – and the right controls as well. Choose from a full range of multi-engine control packages. With panel, flush-mount, console, binnacle, or top-mount installations.
Controlling the controls.
SmartCraft® gives you total vessel integration. A complete suite of digital technologies united in one powerful, integrated, on-board vessel management system – from controls and Digital Throttle & Shift (DTS) to digital gauges, sensors, alarms and other on-board electronics. You're in control of the boat. And everything else.
Smart Tow®
Takes the guesswork out of pulling skiers, tubers, and wake boarders. Create a custom launch profile for each rider. Plug it into the system once, enjoy a perfect launch speed every time. Just hit the throttle and go.
Axius Joystick Piloting for Sterndrives.
Docking is no longer nerve-racking. Axius® Joystick Piloting for Sterndrives gives you absolute, pinpoint accuracy, stem to stern, regardless of wind, waves, and current. Allowing even relative beginners to approach the dock confidently and effortlessly, from any angle.
Mercury Marine is the only marine engine manufacturer to offer joystick piloting for outboards, petrol and diesel sterndrives, and pod drives.
Digital Throttle & Shift.
Instant response, total control. No hesitation, no comparison. No cables either.