Comp Series
Enertia® ECO
Performance Meets Economy
Up to 10% higher cruising Km/L. No compromise in holeshot or top end speed.
Available pitches 17, 18, 19, 20, 21, 22, 23
Rotation LH, RH
Performance vent system (PVS) Yes
Boat types Deckboat, Inshore Fishing, Offshore fishing
Number of blades 3
Material X7 Alloy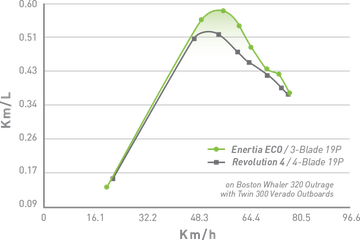 Fuel Economy and Performance
The Enertia ECO propeller is an innovative product specifically designed to provide optimal fuel economy and performance at cruising speed, the engine rpm range where boaters spend most of their. To maximise fuel economy and performance at cruising speeds, Mercury engineers designed the new propeller with a large 16-in. diameter, extra-large blade area and a high progressive rake for increased bow lift. This additional lift provided by the Enertia ECO results in significant gains in fuel economy, whilst also improving speed and acceleration.
Enertia ECO Advantages
7% savings on fuel costs of up to $600 per season
*Ability to travel farther with the same amount of fuel
No compromise in performance
Patent-pending design
Made with Mercury's X7 alloy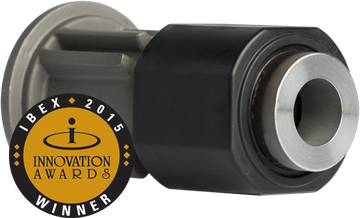 Flo-Torq SSR HD
Introducing the Flo-Torq Soft Shift Rubber (SSR) HD, the next generation of Mercury Propellers' Flo-Torq Hub Systems. The Flo-Torq SSR HD is the quietest and smoothest shifting propeller hub system in the market for high horse-powered outboards. In fact, the Flo-Torq SSR HD delivers a 10-19% shift clunk improvement vs. other noise reduction rubber hub systems and a 25%+ improvement vs. solid hub designs.
The Quietest and Smoothest Hub System Ever Created
During shifting events such as when using JoyStick Piloting for Outboards and/or shifting into gear, the Flo-Torq SSR HD rotates both port and starboard - eliminating shift clunk and vibration for quiet and smooth shifting. Once under load, the hub will engage the propeller inner hub, resulting in a solid hub with the ability to transfer the power of 
Flo-Torq SSD HD can be used on all high-horsepower applications such as center console, bass, multispecies, bay/flats, deck, tritoon/pontoon, RIB, and sport boats. It can be used with Mercury propellers Bravo I, Enertia, Enertia ECO, Fury, Revolution 4, Mirage Plus, and Tempest Plus.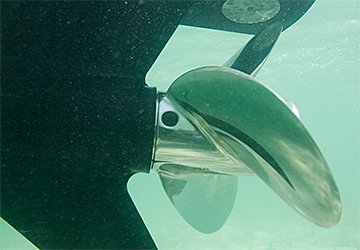 Fine tuned.
PVS® (Performance Vent System). A Mercury-exclusive innovation for custom tuning and venting your propeller to match your engine.
Just by varying the size of the exhaust hole and controlling your engine's rpm, you can eliminate sluggish performance or compensate for changes in load in altitude. And it's technology that you can only get with Mercury Propellers.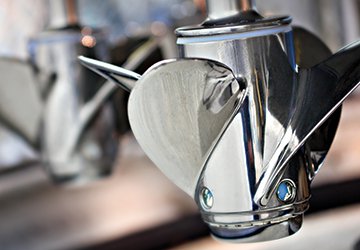 A Higher Grade of Performance
Mercury transforms aluminium and stainless steel into the highest-quality, best-performing, most-durable marine propellers in the world. Also the best-selling, no surprise. Our experience, expertise, and proprietary technologies – Flo Torq®, Mercalloy®, X7® alloy, and PVS® (Performance Vent System) – give you a true competitive advantage. For best overall boat performance, there's no substitute for a Mercury Propeller.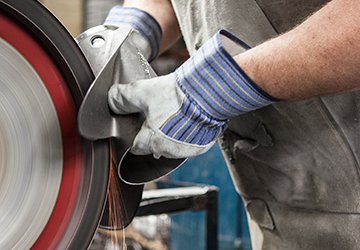 Producing world-class Mercury propellers is no simple task
Producing a world-renowned Mercury Marine prop takes time and skill, not to mention advanced engineering and know-how. Three dozen Mercury employees create some of the best props in the world. Every operation - from inception to completion - is centralised at Mercury's propeller manufacturing facility in Fond du Lac, Wisconsin.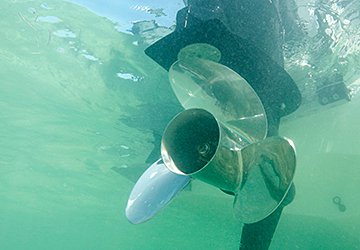 X7 Alloy: Designed to do the impossible.
Making Rules. By rewriting the rules. Thirty-percent stronger and four times more durable than conventional stainless steel, Mercury's revolutionary X7® alloy makes the impossible possible. Prop designs that couldn't be done. Performance levels that couldn't be reached. Now within your grasp.