Mercury News
26 Nov 2019
Proud to be chosen as the Official Outboard Supplier of Emirates Team New Zealand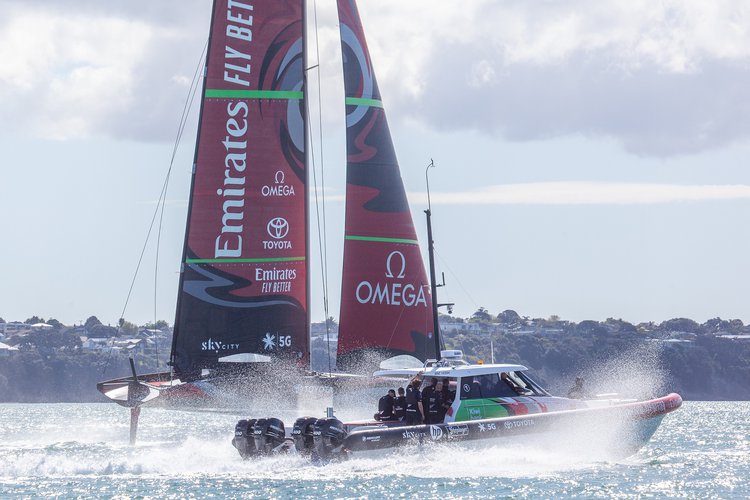 Mercury Marine is proud to support Emirates Team New Zealand as the Official Outboard Supplier, as they prepare to defend the America's Cup in 2021.
Under the agreement, Mercury will provide all the outboard engines needed for Emirates Team New Zealand's chase and support boats.
"We are incredibly honoured to be part of the America's Cup defence which is going to be such an important event for everyone in New Zealand," said Dean Harris, New Zealand Manager, Mercury Marine.
"Emirates Team New Zealand has an incredible record in the America's Cup, and other international yachting classics, and there's no doubt they are going to do New Zealand proud once again so it's wonderful that Mercury is going to be there as well, doing our bit to help keep the Cup where it belongs."
Of the boats powered by Mercury, two will be quad-rigged catamarans – each boasting four 400hp Verado engines.
The other craft are monohulls with two Mercury 250hp V8 Verados.
"Why do you need boats with 1600 hp? Because the new America's Cup yachts are just so incredibly fast," Dean said.  
The 36th America's Cup will be contested by a new class of yacht – the AC75.  The monohull design is unique in that it features two moveable T-shaped hydrofoils, one on each side like arms.
"Emirates Team New Zealand has their first AC75 boat in the water now and will build their second and ultimate race boat next year," Dean said.
"No one is sure how fast it will go but 50 knots (92 kph) is often quoted with the AC75s expected to go three or four times windspeed.
"So you need quad-rigged chase boats simply to keep up. The speed is startling.
"I think everyone agrees we are in for some spectacular sailing," he said.
The Prada Cup Challenger Selection Series will take place in Auckland in January and February 2021.  This round robin series will determine which team will compete against the defender, Emirates Team New Zealand, in the America's Cup from 6-21 March.