Mercury News
12 Apr 2021
Fake Website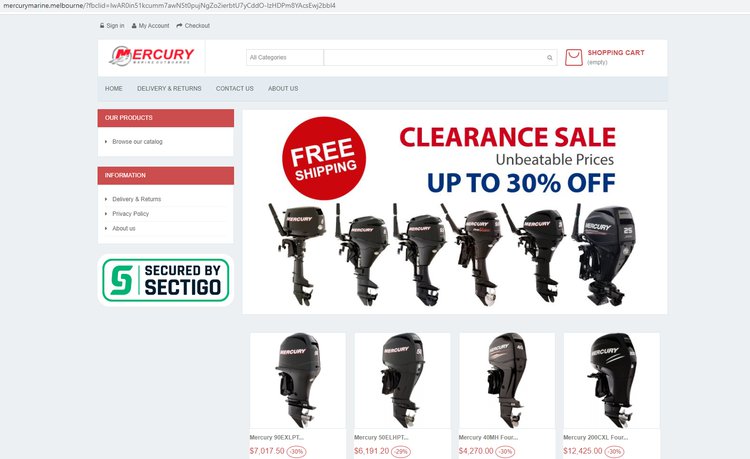 Mercury Marine wishes to advise that the domain 'MercuryMarine.Melbourne' is a fake or 'phishing' website.
The site purports to offer discounted products, "free shipping" and other supposed benefits.
Mercury Marine can confirm that this website is fake and is in no way authorised by or connected with our organisation.
We have notified the relevant cyber security authorities in an attempt to have the site taken down.
In the meantime, we would strongly advise users avoid the site and use only our web address – www.mercurymarine.com – or those of authorised Mercury Marine dealers, a full list of which can be found here.