SeaPro™ FourStroke 150 hp
One tough customer, built to develop loads of torque.
The 150hp SeaPro FourStroke is one tough customer, built to develop loads of torque at a stress level that will ensure higher durability than any other 150 horsepower outboard.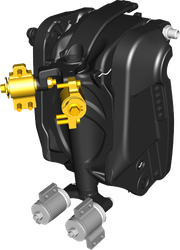 Stiffer Upper Mounts.
On the SeaPro range the upper mounts are designed to be also two times stiffer than recreational models to maximize durability. Their longevity makes them ideally suited to the demands and rigors of commercial applications.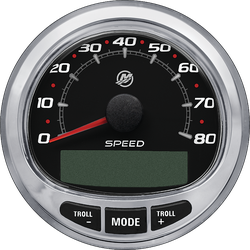 Easy to Gauge.
Accurate digital information is presented in a clean, easy-to-read gauge for instant, reliable information at a glance. Combined with additional sensors, Mercury's standard gauges are powerful tools to provide safety and comfort while on the water.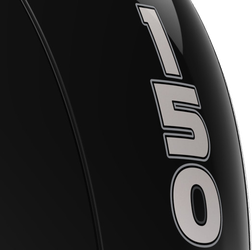 High Displacement.
Higher displacement equals more torque. The SeaPro 150hp FourStroke has plenty of it, which lets it churn out power without raising a sweat. Greater horsepower and lower weight equals better acceleration – that means better handling and control.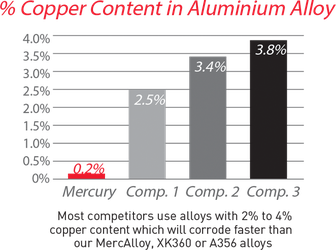 Corrosion Resistance.
Mercury's proprietary formula – XK360, is an extremely low copper content aluminium alloy, which leads the industry in corrosion resistance. This makes costly corrosion failures and high labour bills a thing of the past. Most competitors use alloys with 2% to 4% copper content which will corrode faster than our MercAlloy, XK360 or A356 alloys
Documents
Brochures
Take a deeper dive into what makes Mercury outboards stand apart with detailed information on each motor and the features that make them unique.